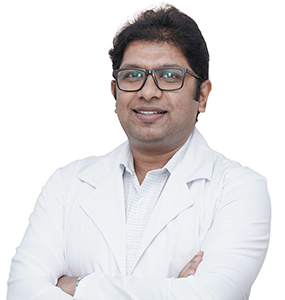 Specialist Obstetrics/Gynecology,
Gyne Laparoscopic Surgeon, Cosmetic Gynecologist
MBBS, DNB, FMAS
Dr. Ashish Bens is a passionate, enthusiastic and reliable gynecological surgeon with 10 years of experience in high-quality patient care with extensive knowledge in Gynec Laparoscopy, Gynec Oncology, Urogynecology, Cosmetic gynecological procedures and management of sexual dysfunction in addition to routine obstetrics and gynecology responsibilities.
He graduated from Government Medical College, Calicut, Kerala, India and did his residency in ObGyn from Jubilee Mission Medical College, Kerala, India. From there he went on to get trained in Gynec Oncology at a rural tertiary cancer care institute – Malabar Cancer Centre, Kerala – India. He has to his credit a Fellowship in Minimal Access Surgeries awarded by the World Association of Laparoscopic Surgeons. Prior to joining IMH he has held varied appointments in various health delivery facilities in the government and private sector in India. His major area of interest are minimal access procedures, fertility treatment and day care surgery in the field of Gynecology.
Laparoscopy & Minimal Access Surgeries
Laparoscopic Myomectomy
Laparoscopic Hysterectomy
Laparoscopic Ovarian Cystectomy
Laparoscopic Endometriosis Surgery
Laparoscopic Management of Ectopic Pregnancy
Diagnostic Laparoscopy
Laparoscopic surgeries for pelvic organ prolapse.
Laparoscopic Pelvic lymph node dissection.
Hysteroscopy
Diagnostic & Therapeutic Hysteroscopy
Hysteroscopic Polypectomy
Hysteroscopic Myomectomy
Hysteroscopic Septal Resection
Transabdominal & Trans-vaginal Gyne Surgery
Abdominal Hysterectomy
Abdominal Myomectomy
Vaginal Hysterectomy
Pelvic Floor Repair
Sling surgeries for prolapse
Cosmetic Gynecological Procedures:
Laser Vaginal Rejuvenation (LVR)
Laser Vaginal Tightening
Vaginoplasty
Surgical Vaginal tightening
Labiaplasty or labial reduction.
O Shot and G short for enhanced vaginal functions
Vaginal PRP treatment.
Botox Injections for vaginismus.
Laser treatment for Stress Urinary Incontinence
General Gynecology and Fertility
Management of Polycystic Ovarian Syndrome (PCOS)
Abnormal Menstrual Bleeding
Menopausal Symptoms & Hormone Replacement Therapies
Recurrent Genital Tract & UTI Infections
Workup & Treatment of Infertility
Contraception and Family Planning Services
Evaluation and management of sexual dysfunction.
Adolescent and Pediatric Gynecology
Adolescent Counselling sessions
Management of primary and secondary amenorrhea
Comprehensive PCOS management.
Working Hours
Weekdays (OPD) – 9:00 AM to  to 7.00 PM
Pediatrics, OB/GY – 9:00 AM to 9:00 PM
Friday – Friday Clinics (9 AM to 5 PM)
Emergency – 24*7
Contact US
Appointment : +971 44 06 3000
Emergency :+971 44 06 33333
[email protected]