"Let us work together for the full and equal participation of persons with disabilities in an inclusive and sustainable world that embraces humanity in all its diversity."
(UN-Secretary-General Ban Ki-moon)
According to the 2011 World Report on Disability by the World Health Organisation, there are an estimated 1 billion persons with disabilities worldwide. It also states that 1 in 5 of the world's poorest people has disabilities
Numbers
7 billion people: world population.
Over 1 billion people in the world have some form of disability, that's 1 in 7.
More than 100 million disabled persons are children.
Children with disabilities are almost four times more likely to experience violence than non-disabled children.
80% of all people with disabilities live in a developing country.
50% of disabled persons cannot afford health care.
Disability
A condition or function judged to be significantly impaired relative to the usual standard of an individual of their group. It used to refer to individual functioning, including physical impairment, sensory impairment, cognitive impairment, intellectual impairment, mental illness, and various types of chronic disease.

Persons with disabilities
"The world's largest minority", has generally poorer health, lower education achievements, fewer economic opportunities and higher rates of poverty than people without disabilities. This is largely due to the lack of services available to them (like information and communications technology (ICT), justice or transportation) and the many obstacles they face in their everyday lives. These obstacles can take a variety of forms, including those relating to the physical environment, or those resulting from legislation or policy, or from societal attitudes or discrimination.
International Day of Persons with Disabilities, 3 December 2016- "Achieving 17 Goals for the Future We Want".
The 2030 Agenda has 17 goals for sustainable development.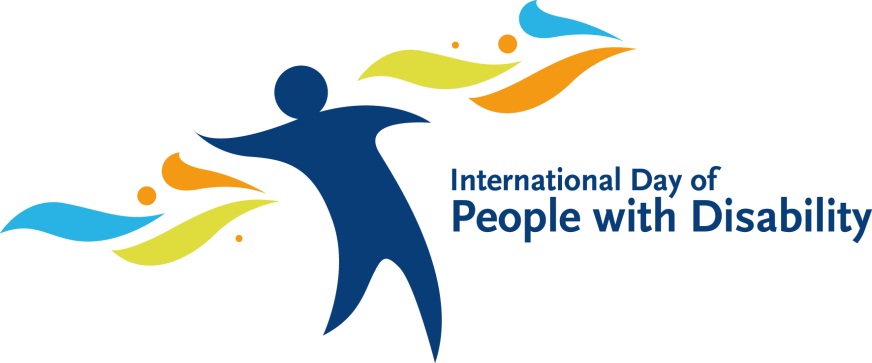 Disability is referenced specifically in parts related to education, growth and employment, inequality, accessibility of human settlements.
Goal 4 on inclusive and equitable quality education and promotion of life-long learning opportunities for all focuses on eliminating gender disparities in education and ensuring equal access to all levels of education and vocational training for the vulnerable, including persons with disabilities.
Goal 8: to promote sustained, inclusive and sustainable economic growth, full and productive employment and decent work for all, the international community aims to achieve full and productive employment and decent work for all women and men, including for persons with disabilities, and equal pay for work of equal value.
Goal 10, which strives to reduce inequality within and among countries by empowering and promoting the social, economic and political inclusion of all, including persons with disabilities.
Goal 11 would work to make cities and human settlements inclusive, safe and sustainable. To realise this goal, Member States are called upon to provide access to safe, affordable, accessible and sustainable transport systems for all, improving road safety, notably by expanding public transport, with special attention to the needs of those in vulnerable situations, such as persons with disabilities. In addition, the proposal calls for providing universal access to safe, inclusive and accessible, green and public spaces, particularly for persons with disabilities.
Goal 17 stresses that in order to strengthen the means of implementation and revitalise the global partnership for sustainable development, the collection of data and monitoring and accountability of the SDGs are crucial.
Inclusive society
Evidence and experience shows that when barriers to their inclusion are removed and persons with disabilities are empowered to participate fully in societal life, their entire community benefits.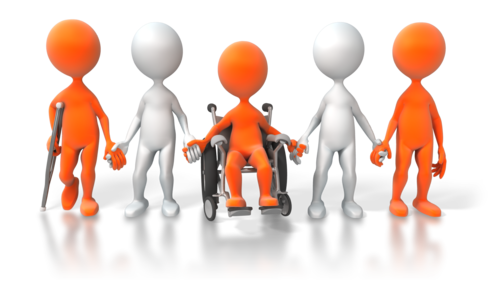 The Convention on the Rights of Persons with Disabilities (CRPD) recognises that the existence of barriers constitutes a central component of disability.
Accessibility and inclusion of persons with disabilities are fundamental rights recognised by the Convention on the Rights of Persons with Disabilities.
"Science may have found a cure for most evils; but it has found no remedy for the worst of them all – the apathy of human beings."
(Helen Keller)