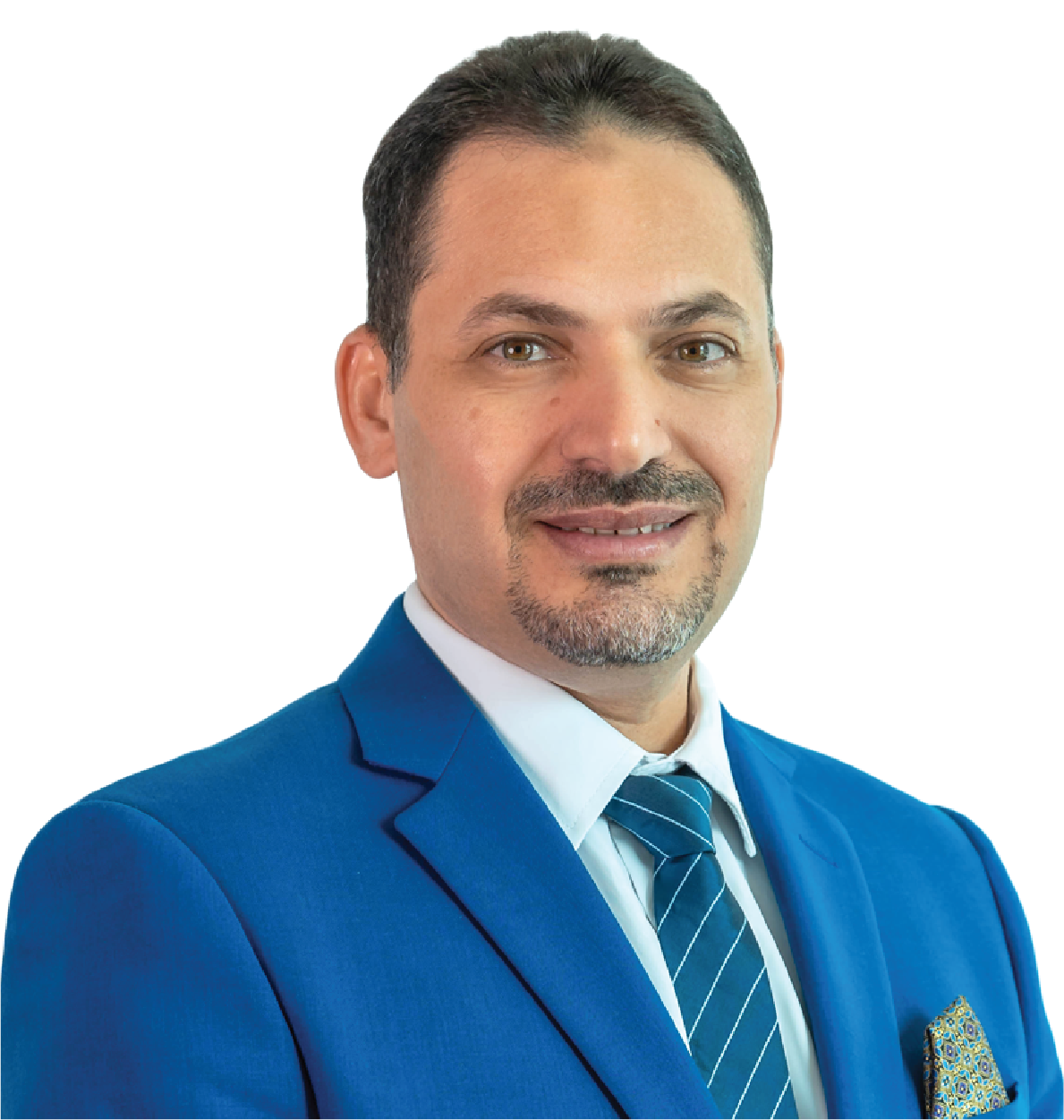 Specialist Obstetrics & Gynecology
MBChB, MD, Diploma in MIS from Germany
Dr. Mohamed Salem Elaalem has over 15 years' experience in Obstetrics and Gynecology. He has been practicing for 11 years in the UAE.
Dr. Mohamed completed his MBChB at the Zagazig University. He completed his Masters from the Cairo University, Kasr AL-Ainy and holds a MD degree. He has a diploma in MIA Surgery (Laparoscopy & Hysteroscopy) from Germany and is a member of the World Association of Laparoscopic Surgeons.
Dr. Mohamed offers all Antenatal Care for low and high-risk pregnancies. He performs all vaginal and instrumental deliveries, managing difficult labour and cosmetic perineorrhaphy after delivery. He has rich experience in the management of most of the gynecological cases, family planning, and in the Primary care of infertility cases.
Dr. Mohamed is an expert in all kinds of Gynecological surgeries, caesarian section (simple and repeated and also complicated ones), myomectomy, ovarian cyst, most of the pelvic surgeries including for urinary problems like stress incontinence, and female cosmetic gynecology. His areas of interest includes Female Cosmetic gynecology and Urinary incontinence.
Preconception care and Antenatal care
Early pregnancy care including miscarriage & ectopic pregnancy
Management of normal and high risk pregnancies
Management of antenatal complications
Postpartum care and contraception
Management of infertility & recurrent pregnancy loss including assisted reproductive techniques
Urogynecology & reconstructive pelvic surgeries including management of urinary incontinence, pelvic relaxation & urinary & defecatory dysfunction
Management of delayed reproduction using assisted reproductive techniques
Female cosmetic surgery
Management of benign & malignant gynecological tumors
Ovarian cystectomy and surgeries for ectopic pregnancy
Myomectomy
Working Hours
Weekdays (OPD) – 9:00 AM to  to 7.00 PM
Pediatrics, OB/GY – 9:00 AM to 9:00 PM
Friday – Friday Clinics (9 AM to 5 PM)
Emergency – 24*7
Contact US
Appointment : +971 44 06 3000
Emergency :+971 44 06 33333
[email protected]