Strategies for Good Mental Health Wellness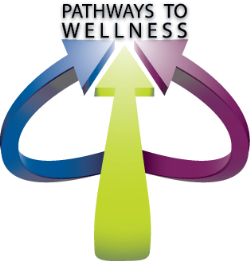 Strategies for Good Mental Health Wellness
Meditation and Relaxation Techniques: Practicing deep breathing techniques, the relaxation response, or progressive muscle relaxation are ways to help reduce stress and induce relaxation.
Time to Yourself: It is important to set aside time everyday to allow yourself to relax and escape the stress of life. Give yourself a private, mini vacation from everything going on around you.
Physical Activity: Moving around and getting the heart rate up causes the body to release endorphins (the body's feel good hormones). Exercising provides some stress relief.
Reading: Escape from reality completely by reading. Reading can help you to de-stress by taking your mind off everyday life.
Friendship: Having friends who are willing to listen and support one through good and bad times is essential.
Humor: adding humor to a stressful situation can help to lighten the mood.
Hobbies: Having creative outlets such as listening to music, drawing or gardening are great ways to relax and relieve everyday stress.
Spirituality: Actively believing in a higher power or divine being can have many health benefits. In recent studies, it has been found that people who pray have better mental health than those who do not.
Pets: Taking care of a pet helps distract the mind from stressful thoughts. Studies Show that pets are a calming influence in people's lives.
Sleeping: The human body needs a chance to rest and repair itself after a long and stressful day. Sleeping gives the body this chance so that it is ready to perform another day.
Nutrition: Eating foods that are good for you not only improve your physical health, but they play a major role in your mental health. When your body gets the proper nutrients, it is better able to function in every capacity.
There are also negative coping skills which can hinder progress in dealing more positively with stress. Actions that are harmful to both mental and physical health include:
Drugs
Excessive alcohol use
Self-mutilation
Ignoring or storing hurt feelings
Sedatives
Stimulants
Excessive working
Avoiding problems
Denial
These actions offer only temporary relief, if any, from stress. Ignoring or covering up how you feel does not solve the problem and the next time the situation arises, you will still have no way of dealing with it.
The next time you find yourself faced with a difficult or stressful circumstance, remember to practice your new coping skills. These skills lead to good mental health and happier you.
Ten Tips for Better Mental Health
Build Confidence – identify your abilities and weaknesses together, accept them, build on them and do the best you can with what you have.
Accept Compliments – many of us have difficulty accepting kindness from others but we all need to remember the positive in our lives when times get tough.
Make Time for Family and Friends – these relationships need to be nurtured; if taken for granted they will dwindle and not be there to share life's joys and sorrows.
Give and Accept Support – friends and family relationships thrive when they are "put to the test." Just as you seek help when you are having a tough time, a friend or family member might come to you in their time of need.
Create a Meaningful Budget – financial problems are big causes of stress, especially in today's economy. Over-spending on our "wants" instead of our "needs" can compound money worries. Writing down where you money is going helps you keep a closer eye on your finances.
Volunteer – being involved in community gives a sense of purpose and satisfaction that paid work cannot. Find a local organization where you life skills can be put to good use.
Manage Stress – we all have stressors in our lives but learning how to deal with them when they threaten to overwhelm us will help to maintain our mental health.
Find Strength in Numbers – sharing a problem with others who have had similar experiences may help you find a solution and will make you feel less isolated. Even talking about situation with people who have not experienced what you are going through is a good way to gain outside perspective.
Identify and Deal with Moods – we all need to find safe and constructive ways to express our feelings of anger, sadness, joy and fear. Channeling your emotions creatively is a wonderful way to work off excess feelings. Writing (keeping a journal), painting, dancing, making crafts, etc. are all good ways to help deal with emotions.
Learn to Be at Peace with Yourself – get to know who you are, what makes you really happy and learn to balance what you can and cannot change about yourself.
Adapted from the Canadian Mental Health Association of Richmond, BC
Dr.Shaju George
Specialist psychiatrist
International modern hospital
Mind Wellness Department
Burdubai,Dubai
Appointments : 971 4 406 3000