Keep in mind, every child is unique and some will speak very early, some will be late. Children will reach speech milestone in different ways and times. Inborn ability to learn language, other skills they learn, amount of input they get, and your response to their communication are the key factors which speed up or slow down the development of speech & language skills.
Bear in mind , the language spoken at home & cultural norms can influence the way that we communicate.
As always, if you have any questions or concerns about the child's speech or language skills, please contact a speech-language pathologist.
What should I expect my child's speech and language development by the end of kindergarten?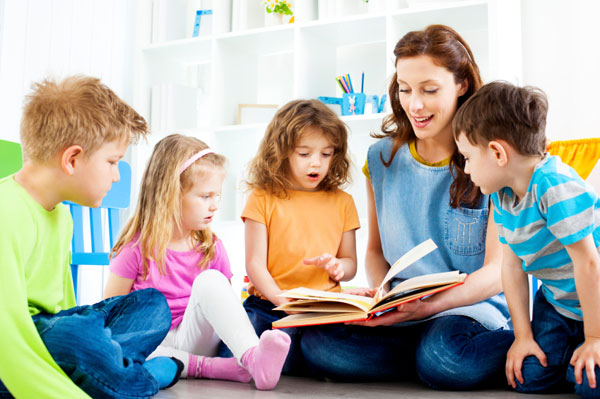 What does (s) he understand?
(s)he follows 2 step directions. For eg. Go to granny's room and bring her mug. Glue the picture and press down.

(s)he understands a simple age appropriate stories read loud.
What does (s) he speak?
His/her speech is clear. can be understood by strangers.
(s)he can answer simple "wh" questions(what, where, who, Why for an extent)
What did you eat for breakfast?….Who got you this bag?
(s)he can retell the story you read aloud to him/her.
(s)he is really interested in telling the events happened in class and in the play ground.
You observe: your child actively participates, initiates conversation and enjoys it.
Reading & Writing Skills
The child knows to use a book(e.g. reading form left to right and top to bottom in English)
Tries to read letter by letter.
Can identify rhyme words( cat & bat, mat & pat)

Can understand big (capital) and small (simple) letters. Some words can be matched with the pictures. It is obvious to see the child imitate reading by talking about the picture (s)he sees.

Can copy down his/her name, may jumble big and small letters. Tries writing down, but often ends up unclear.
Development in social skills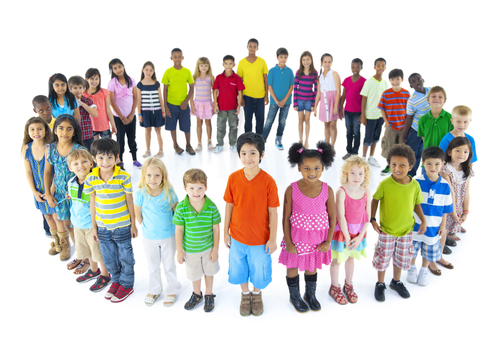 Social skills are how the child learn to express his emotion, understand others emotions feelings & facial expressions

Good social skills provide them ability to solve problem & conflicts occur in the playground, class room. Obey simple rules, Follow instructions, Build good interaction with other children and adults. Participate in common activities. Uses words thank you, please to adjust with a new environment, Ask for help and help others too, Demonstrate good discipline and self control. Respect others and value him/herself.
How to help the child?
Let the child feel reading is very important and fun, provide him/her with interesting, favorite small story books. Read the story aloud. Have an interesting conversation with the book and the story. Encourage him to tell you what would be the story or picture. More involvement with books encourages reading.

Explore the opportunities to have a wealthy conversation with the child .sing songs, do some games while bathing, cooking with the child.

Emphasize the concepts of yesterday, today and tomorrow.