Balloon Sinuplasty is a minimally invasive Endoscopic Surgical procedure for the treatment of blocked nasal sinuses.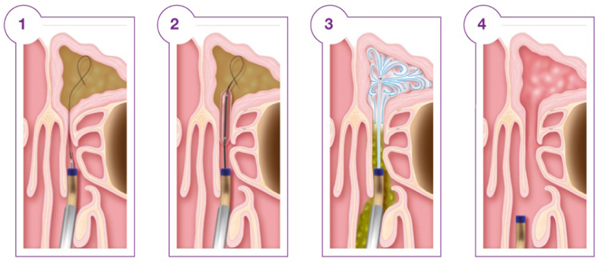 Patients diagnosed with chronic sinusitis who are unresponsive to medical management may be advised to undergo this procedure.
In Balloon Sinuplasty, inflamed sinuses are opened in a similar way as the Doctor opens a blocked artery during balloon angioplasty.
In acute or chronic Sinusitis, the sinu- nasal mucous membrane becomes inflamed thereby blocking the sinus openings and hampering the mucocilliary flow.
Balloon Sinuplasty helps open up these blocked orifices.
The operation involves using a soft tissue guide wire equipped with a laser light and with a tiny balloon that is threaded upto the blocked area under endoscopic vision.
Once the presence of the laser lit guide wire is confirmed in the sinuses, the balloon is inflated just enough to open the passageway and the sinuses are flushed off the mucous.
The advantage of Balloon Sinuplasty lies in its ability to preserve the Normal Sinus Anatomy.
Dr. Rohit Gulati,
MBBS, DNB (Otorhinolaryngology)
Specialist ENT