---
Traditionally dental treatments are done to treat your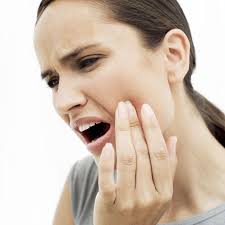 pain and to prevent oral and general health issues. But now dentistry has advanced beyond the space. Do you know something fascinating? About 47% of people notice your smile when they meet you first. Hard to believe? Try cropping your eye brows and black out one of your front tooth in a picture. What do you notice first? And look at the drastic change that does to your face. Not only smiling makes you attractive, it can also make you look younger. How? The muscles we use to smile also lift the face making a person look younger. Your teeth and smile are one of the most important factors to boost your confidence. An interview, a photo shoot, a public speaking engagement, official meetings, you name it, but your confidence starts with your smile. These days the brides and grooms-to-be visiting the dentist before the wedding ceremonies has become an inevitable part of the wedding preparations. There are plenty of options these days to beautify your smile without compromising your oral health.
For instance,
Did your teeth get chipped off?
Go for a tooth colored filling.
Are your teeth crowded or proclined? Or are they irregular?
Go for an orthodontic treatment.
Do you have yellow/cream/black deposits in your teeth, especially in the inner portion of your lower teeth? Or tea/coffee stains which dull your smile?
Go for a professional teeth cleaning and polishing.
Are your teeth yellow?
Go for a teeth bleaching.
Are your teeth irregular in shape/size? Do you have spacing between your teeth? Are they badly stained? And do you want to get it fixed permanently?
Then veneers are made for you!
Veneers are of two types based on the material used, composite and ceramic veneers. No tooth preparation (trimming/shaving of the tooth structure) is done for the composite veneer while a minimal preparation is required for the ceramic veneers. Composite veneer can serve you for up to 5 years while ceramic veneers can last for a very long time depending upon how you maintain your oral hygiene. Veneers are thin shells made to mimic the shape of your teeth. They are fabricated in a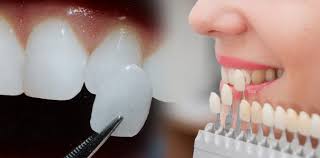 different shape and size which you desire, in a whiter and attractive shade you choose. The chalk white shade of veneer many a times referred to as 'The Hollywood Smile' is the talk of the town among the models and actors especially in the Middle East. But there are natural pearl white shades as well which is the best loved among the people who want a natural attractive smile. These are as thin as the contact lens and are bonded onto the front side of your teeth. These are permanent and the happy news is that a very minimal tooth shaping is needed and that too just the front portion of your teeth unlike the crown.
Are these painful? – Absolutely not!
Now, if you already have a gorgeous smile, do you want to be the center of attraction in a crowd of charismatic people? Or do you simply want to make your smile more fetching?
Go for a tooth jewel / tooth gem. Though they come in different colors and shapes, tiny diamond shaped white stones are always in style and are always magnificent.
Why should you compromise your smile and looks when you have so many options to improve it?
Consult your dentist to choose the right treatment or makeover for your teeth. Smiling is the key to self confidence. So keep smiling ,
Say-Teeth!