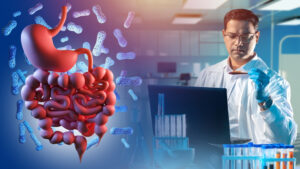 Welcome to the Gastroenterology Department at International Modern Hospital, Dubai – your top destination for world-class gastrointestinal care. Our esteemed department is proud to feature some of the finest gastroenterologists in the region, including the distinction of having both the best male and best Female gastroenterologists in Dubai.
Meet Our Experts:
Our team of dedicated professionals is led by Dr. Hanan EL-Mileik, recognized as one of the best female gastroenterologist in Dubai, and Dr. Irfan Ali Shera, distinguished as one of the best male gastroenterologist in Dubai. With a wealth of experience, both bring a compassionate and personalized approach to patient car.
Book Now

Exceptional Gastroenterology Care:
At International Modern Hospital, we take pride in being recognized as one of the best gastroenterology hospital in Dubai. Our state-of-the-art facilities and adherence to international standards ensure that you receive the highest quality care for a wide range of gastrointestinal issues.
Comprehensive Services:
From common digestive concerns to complex gastrointestinal disorders, our experts are equipped to handle it all. Whether you're dealing with hyperacidity, inflammatory bowel disease, liver cirrhosis, or gastrointestinal cancer, our team is dedicated to providing comprehensive and evidence-based care tailored to your individual needs.
Why Choose International Modern Hospital:
Expertise: Benefit from the expertise of the best female and male gastroenterologists in Dubai and our team of experienced professionals.
Advanced Technology: Our commitment to staying at the forefront of medical technology ensures that you receive the most advanced diagnostic and treatment options.
Patient-Centered Approach: We prioritize your comfort and well-being, offering a patient-centered approach that focuses on individualized care plans.
Seeking Excellence in Gastroenterology:
For those seeking excellence in gastroenterology care, International Modern Hospital stands as the best choice in Dubai. Experience the difference of compassionate, expert care that places your health and comfort at the forefront. Explore our website for more information and schedule a consultation with one of the best male and female gastroenterologists in Dubai today. Your journey to digestive health begins with us.
Services
Gastroenteritis
Gastritis and Peptic Ulcer Disease
Diverticular Disease
Gallstones
Gastroesophageal Reflux Disease (GERD)
Inflammatory Bowel Disease (IBD)
Liver Disease including Hepatitis
Esophageal Disorders
Pancreatitis
Irritable Bowel Syndrome (IBS)
Tumors of the Gastrointestinal Tract
Anorectal Disorders
Colo-Rectal Cancer Screening